It's already been a hell of an eventful year, and we're only one week in. I'll spare everyone the details, because it is my suffering and glory, not yours. You can't have them. Get your own.
I will talk about my past couple days, though. I helped Erin run a leadership camp. We went to a pleasant little place with 35 kids from two schools. It was very likely the first trip away from home for many. There seem to be a couple of firsts- first cans of pop, first time splashing around in a pool (holy cow, was that a nightmare for both of us former camp counselors). Thankfully, most kids displayed the appropriate amount of fear.
At the end of the workshop, we had some special guests come in. The South African Police Service. They came to give a talk on the dangers of drugs.
Part of their talk included giving the children some "sweets"- actual bags of marijuana. There the children were, sitting there- sniffing, fondling, and thoroughly examining their own little bags of weed distributed to them by the SAPS. Granted, they were not theirs to keep- but I am not convinced that they had counted how many bags they gave out, nor were they impenetrable.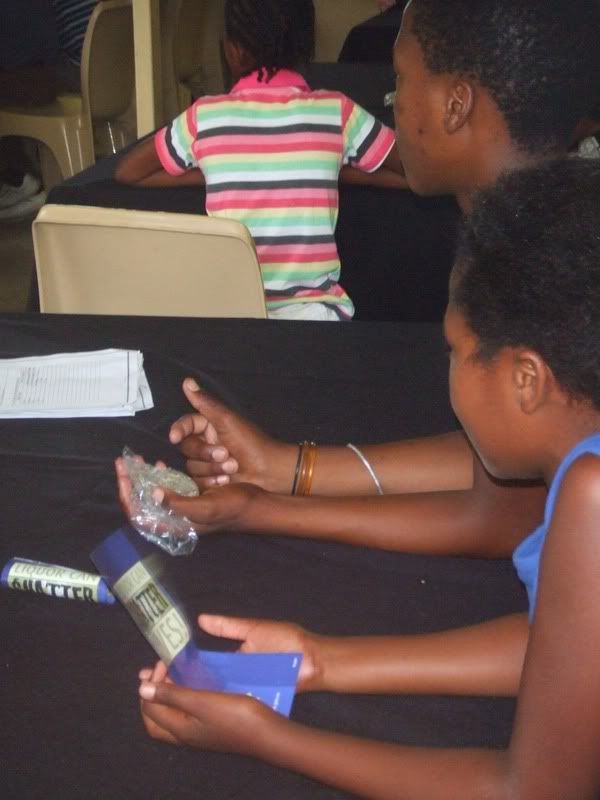 Over all, I felt that it was generally quite a successful presentation, and the children learned a lot.
And finally, there was a really sweet dog at the resort: