I just went outside to use the pit toilet just now, and as soon as I opened the door, I saw a donkey on my front step. I said to the donkey, "Donkey, what are you doing on my front step?" He did not answer, he only chewed. What he was chewing, I could only imagine (there is not a lot to chew around here.)
We exchanged glances, and he troddled off. That was the end of that adventure.
Still, I needed to go to the toilet.
Let me show you my pit toilet: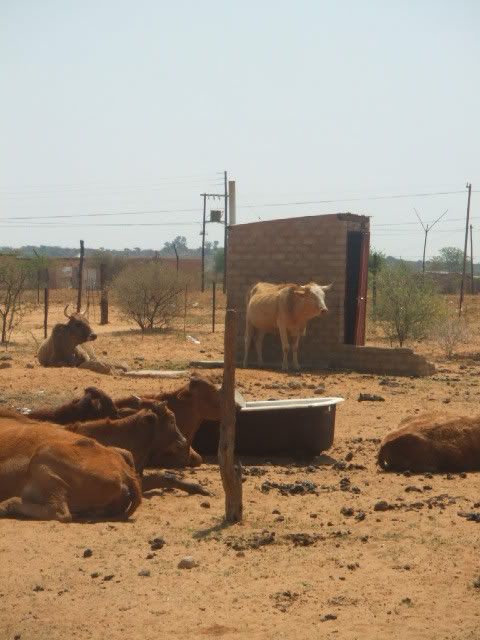 After using the toilet and then navigating my way back through the herd of cows, I made a brief stop in the main house of my host family to visit for a little bit.
I entered the living room and found a gathering of family/friends. Upon the sight of an apparently terrifying white devil-esque woman (me,) a small girl screamed and started crying. She continued to cry and hide in her mother's breast for the five minutes I was there. I am not going to lie, it made me laugh.
I left the room earlier than I anticipated- I didn't want to stress the poor girl out. Plus, it gave me an excuse to go back to being the recluse I so desperately have to be every once in a while.
I hope that one day, she will come to recognize that I am not actually evil, but instead a lovable, cuddly little creature- much like a fluffy bunny.